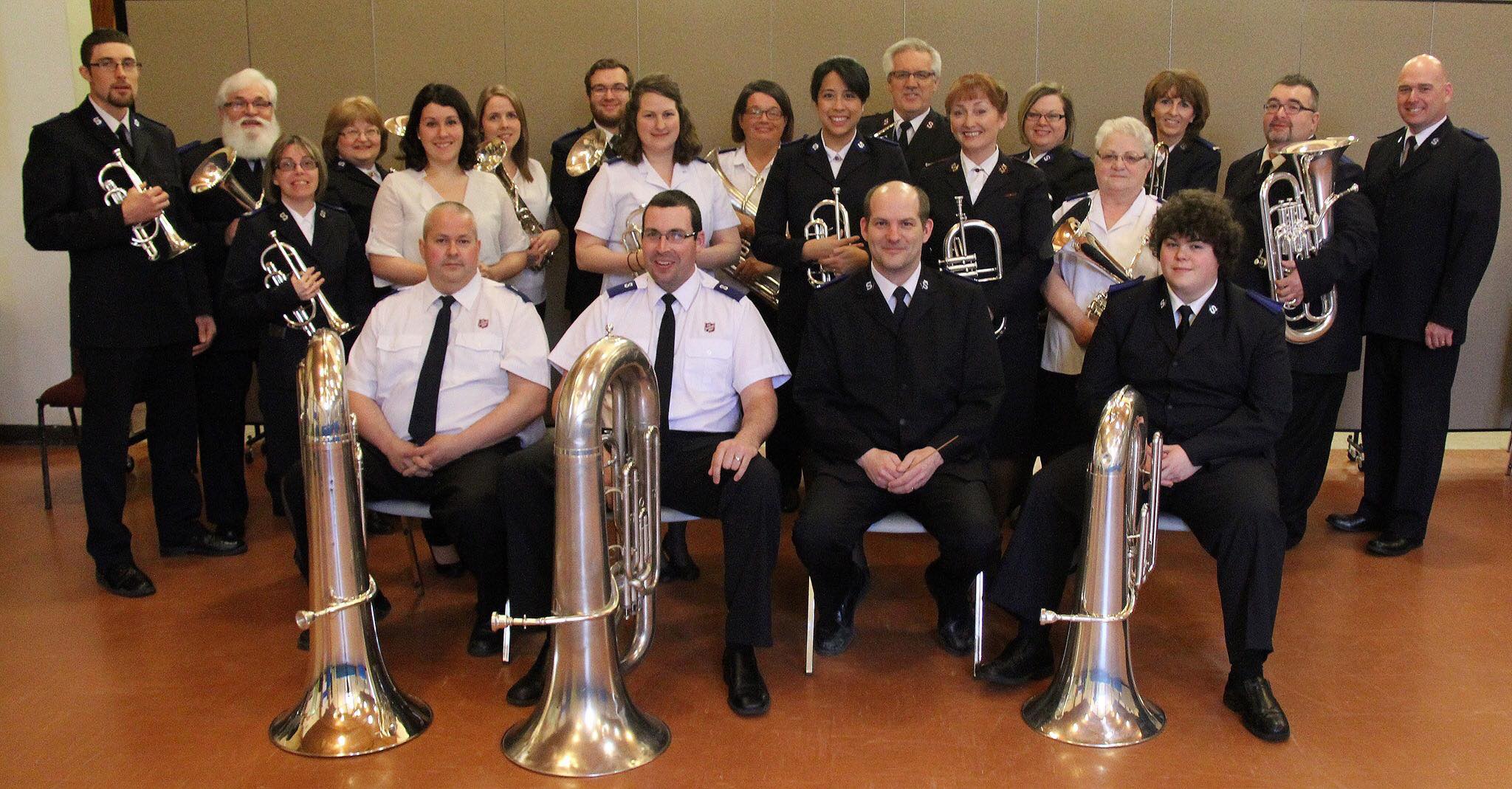 At our Church services you will often hear music from:
Our Senior Brass Band, which meets Thursday nights at 7 pm.
We also have a Learner's band that performs periodically.  They meet Monday nights at 7pm.
Our contemporary worship group (guitars/drums/keyboard), meet on Thursday nights at 8:30 pm
Our YP Singing Group
And we often have several soloists who perform vocals. (See vocal schedule below).
For more information on the Brass bands, contact bandmaster Brian Hart at 746-9522. For information about YP Singing Group contact Michelle Tremblett, and for information about soloists and the worship team, contact Ashley Harris (Worship Team Leader); Carol Ann Oliver (Asst. Leader) or Michelle Hynes (Secretary).