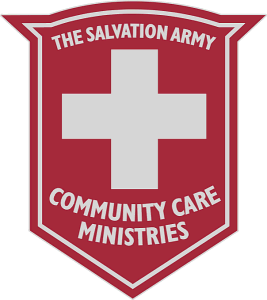 Community Care Ministries (CCM) is a vibrant collection of members of the Church who do good work within the community with the goal of helping improve the well being of those most in need.
The Community Care Ministry (CCM) of the Conception Bay South (CBS) Corps, consists of 30 members, and 3 groups. We visit 24 nursing homes and 2 retirement homes in the area. Each month we visit 2 nursing and retirement homes and perform a service with the residents. The re-tired officers of the CBS Corps provide music and devotions at the retire-ment homes. Generally group leaders are responsible for devotions at the nursing homes. All CCM members participate in all services at the homes.
For the past number of years we have been responsible for School Breakfast Pro-gram at St. George's School. The children enjoy a breakfast consisting of cereal, toast with Cheese Whiz or jam, and juice or milk. Members are responsible for breakfast on Monday and Friday mornings. There are 7 Salvation Army groups and 3 community groups participating in the program. The community groups are Kiwanis Club, Scotiabank, and Councillors from the Town of CBS.
The CCM group has met 3 times this year. The first meeting was with our new Corps Officers Majors Lorne and Barbara Pritchett. The second and third meetings were used to distribute schedules and we discussed plans for our annual CCM Weekend. It was also decided that a meal schedule would be composed for Rebecca Walters home. Rebecca is a CCM member that has been in the hospital since December 2011. Since February 2012 CCM members have been taking 1 meal a week to Rebecca's home.
CCM members also assist with providing refreshments for people after funeral services and supply food to the family during their time of loss.
CCM training occurred on April 17, 2012 for eight members who were not enrolled and was conducted by Major Lorraine Davis.
For further information, please see Major Winnie Perrin, CCM Co-coordinator.